We have the payment industry expertise to help you succeed.
An experienced team of bank card professionals is available to support all of your payment needs. We provide merchant accounts for Visa, MasterCard, American Express, Discover, eChecks and Gift & Loyalty programs.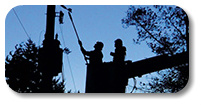 With over 24 years of serving the public sector, we understand that a secure and reliable payment system is the key to an efficient office and the savings of time and resources.

We provide our clients with flexible and affordable pricing plans including merchant funded as well as service or convenience fee programs that meet the unique needs of government agencies.

We understand the high risk of data compromise involved in processing online or phone based payments, and ease that burden by using the highest standards of security technology and premium web-based solutions for your payment processing needs.

Choosing AMS as your partner means you can accept a wide range of payments while your citizens enjoy a secure environment for payment processing at home or on the go, day or night.

Learn more about our flexible pricing plans.

How We Assist Our Clients
| | |
| --- | --- |
| | Provide guidance and applicable hardware as needed to support the EMV/chip card processing mandate |
| | Enhanced payment security while reducing PCI related exposure risk |
| | Provide seamless Enterprise Resource Planning (ERP) integration |
| | Consultative approach in review of existing payment processes |
| | Implementation of convenience/service fee programs |
| | Real-time, online citizen payments |

AMS has an extensive background with city and county governments using Enterprise Resource Planning (ERP) systems including Tyler Technologies, Inc., SunGard Public Sector® and Edmunds and Associates. We go beyond simply enabling payment integration to address requirements such as regulatory compliance or process optimization, as well as the specific requirements of various industries. Some of the flexible solutions we provide include:
| | |
| --- | --- |
| • P2P Encryption & Tokenization | • Mobile/Wireless Payments |
| • Software Iintegration | • ACH Payment Processing |
| • PA-DSS POS Solutions | • Convenience & Service Fees |
| • Hosted IVR Systems | • Bill Payment & Presentment |
| • EMV and NFC Payments | • Online/eCommerce Solutions |
| • 24/7 Technical Support | • PA-DSS and PCI Compliance |