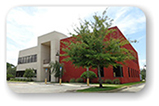 Automated Merchant Systems, Inc.
1071 S. Sun Drive Ste 2001
Lake Mary, FL 32746
We would like to hear from you!
Please use the form below to submit feedback or ask questions about our suite of payment processing solutions, services or any support related concerns you have.
An AMS representative will contact you within 24 hours regarding your inquiry.