Personalized outbound notifications and actionable reminders.
Tap into the potential of outbound communications to increase your customer loyalty and operational efficiency. PayConcierge's CampaignManager can bring you into a new era of communication.

| | |
| --- | --- |
| • | Customizable schedules  |
| • | Advanced retry logic |
| • | eMail, SMS and (future) phone outbound messaging |
Functionality to alert, notify and inform customers via email, SMS and (future) phone for service start/stop date verification, planned outage alerts, outage/restoration updates, delinquent bills, impending disconnects and more are included.
PayConcierge's CampaignManager solution provides a consistent and professional approach to notification management that empowers organizations to get well ahead of the curve.

Questions? Call Us

(407) 331-5465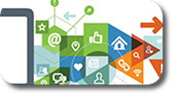 When Utilities can anticipate why a customer might need to contact them and can get ahead of that interaction by proactively contacting the customer with personalized information, it can reduce call volume hitting contact CSR's. PayConcierge's CampaignManager will deliver important information that customers want to receive in their preferred method.
CampaignManager can deliver important information such as notifications on their last transaction, payment, outages or time sensitive due dates. PayConcierge CampaignManager's point and click solution will make building, deploying, and managing outbound communications very easy.
PayConcierge CampaignManager provides powerful security and authentication features, support for outgoing campaigns that include a combination of email, SMS and (in the future) IVR.
PayConcierge's CampaignManager will let you write custom outbound applications tailored to your business needs. The system's data-rich integration leverages user profiles from web systems to deliver personalized communications to every one of your customers.
Whether it is used for notifications, payment reminders, surveys, or other types of pre-scripted contact, CampaignManager is a cost-effective tool for streamlining processes and building customer satisfaction.