Increase revenues, reduce costs and offer convenience.
Electronic payment processing can dramatically increase the productivity and decrease the overall cost of your manual payment processing. Virtually any agency or business, regardless of size, can benefit.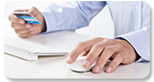 For Government
Technology is changing the ways we interact as citizens and how we govern. Citizens expect to make payments in a secure, seamless, and reliable way.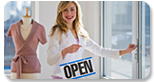 For Businesses

Many businesses are looking to electronic payments to close more sales and increase revenue.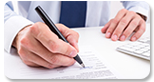 Interchange Pass-Through Pricing
Interchange Plus Program provides our merchants with a non-ambiguous, easy to understand method of credit card transaction processing.


From credit card processing to check conversion, point-of-sale to ecommerce solutions, AMS offers reliable solutions that are fast, secure and cost effective.
Virtual Terminal/Recurring Payments
PaymentCollect for QuickBooks POS
PaymentCollect for QuickBooks Financial